Our Patented
STRAIGHT - LIQUID STRUCTURE
Our company has 10years manufacturing & researching experience for straight-liquid products. We have registered the patent in China, the United States, Germany, Japan, Italy and soon. Our products have plentiful selling points & high compatibility on structure. It adapts to different needs on appearance & function, with strong market competitiveness.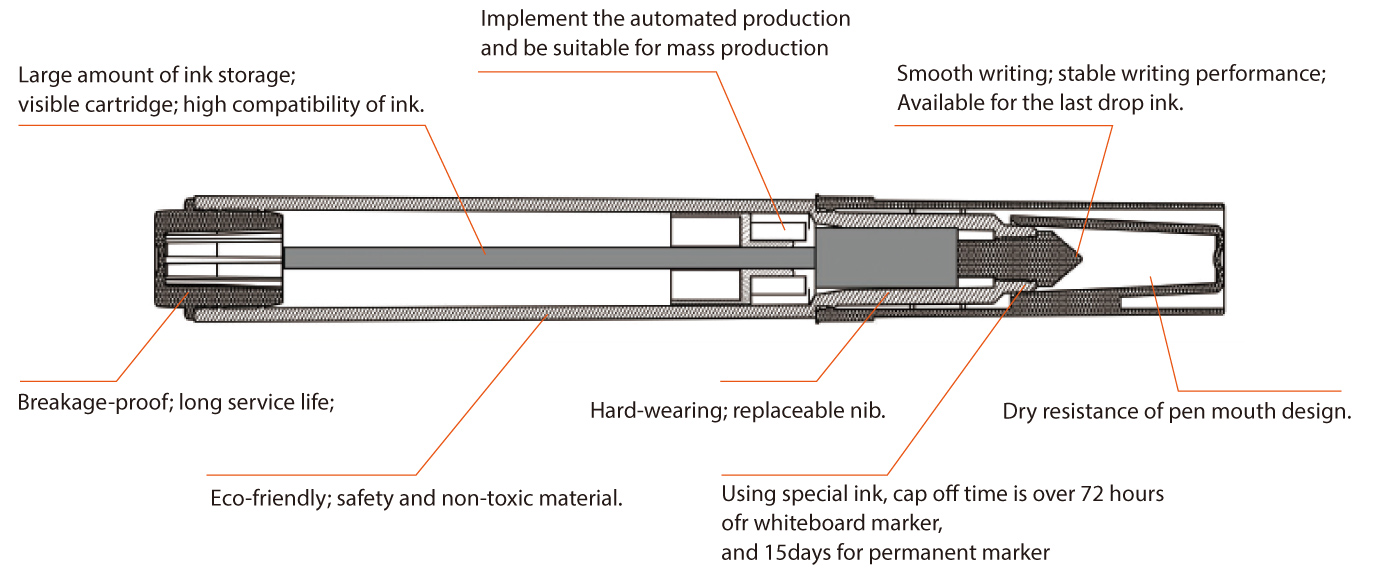 Our Patented
Normal reservolr structure: small reserve ink, high residual ink, light colr, uneven flow rate.
Pumping stralght-liquid structure: complicated structure, bad writing performance, uneven handwriting; ink leakage.
Valve stralght-liquld structure: poor defensive; low compatibility of ink.